We had an easter egg hunt in our neighborhood this weekend. Henry was quite prepared for the egg hunt experience.
I think he's a little too young for sidewalk chalk, but he disagrees.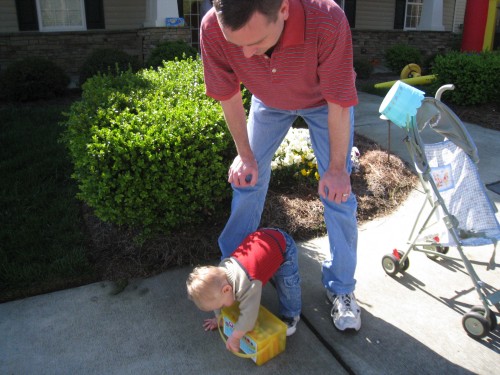 Our neighbors joined us with their son Sawyer.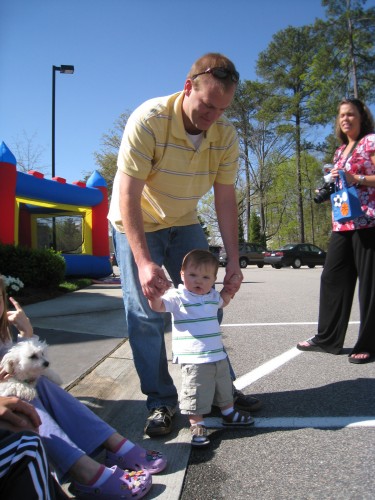 And he's off! Looks like Sawyer is keeping a close eye on the competition.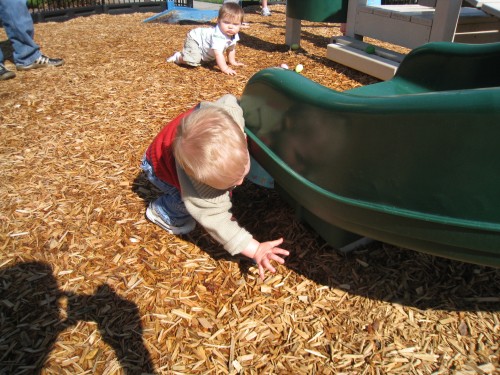 He loves playing with the eggs, putting them in and out of his basket.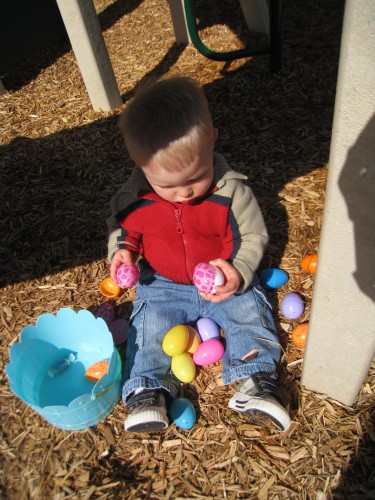 Henry recently got his hair cut. Now he's sporting the "George Clooney".