You are currently browsing the archive for the Crafty category.
We got the boys a playset this week! We are so excited to be able to just open up the back door and let them run outside to play. It has a two-story fort with open rails on the top. You access the top fort by either the gangplank or wavy slide. The bottom floor has a nice wooden floor with two half-height walls with a little counter and two solid walls with little windows. There is also a three-position swing set. It is a super awesome playset; we are really very pleased.
We worked with Mark at Backyard Playgrounds, who we highly recommend. They work with you to design a playset that meets your needs, they have a great warranty, and they are reasonably priced. Give them a call if you're in the market for a new playset!
Henry's school is having a box car derby tomorrow. I went all out and made an airplane. And used some of Uncle Eric's awesome duct tape that we got at the Duct Tape Festival!
Check me out!

Blog Readers: Yet another picture option, this one doesn't take up as much real estate and requires you to click to view all the pictures. Please comment!
Amy spent the weekend with us. We had a great time! Not many photos, though. Highlights include watching Fay Grim, eating chocolate chip pancakes, visiting the North Hills Farmer's Market, cooking a terrific Pork Wellington, and seeing Kerri and Adam.
Plus, we did Duct Tape Crafts!!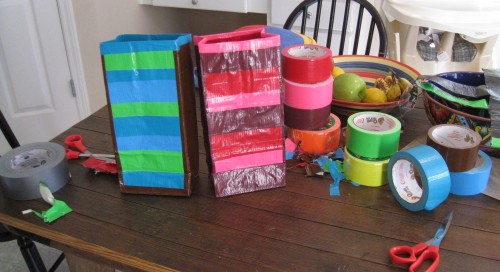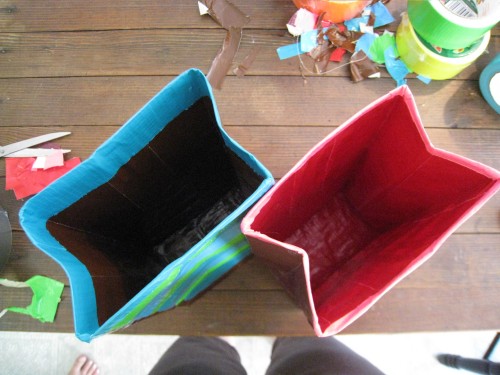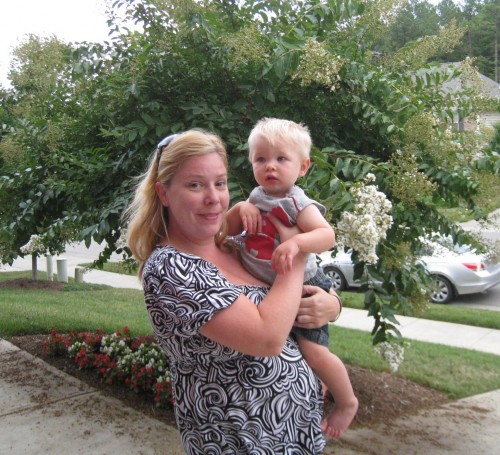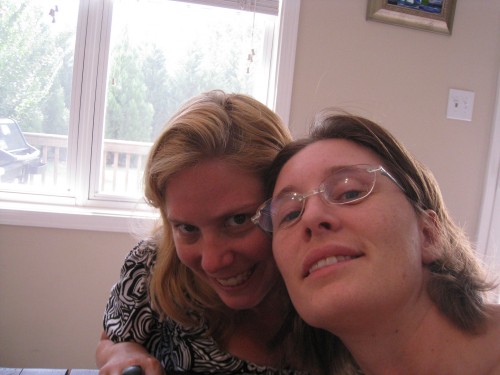 Something really cool might be in the works. I'm so excited!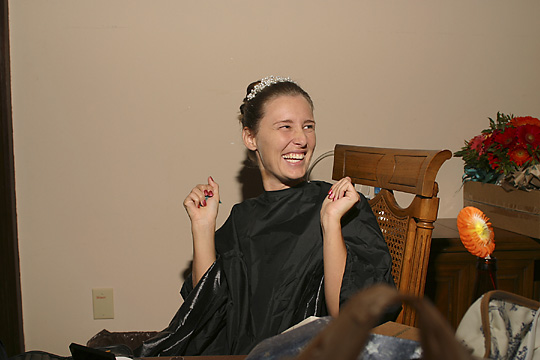 (this is not a hint, it's just a picture of me looking excited)
I was worried that without traditional shower games, the party might be a little boring for some, so I suggested maybe having a craft project. I was inspired by the girlie sleepover I threw a few years back. The ladies took the idea and ran with it. The picked up these little denim tote bags and had letters, crystals and other iron-on designs available so everyone could make a personalized bag. How cute?!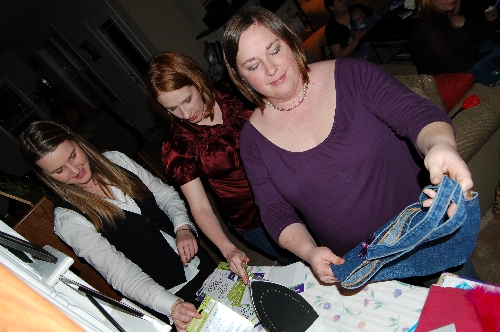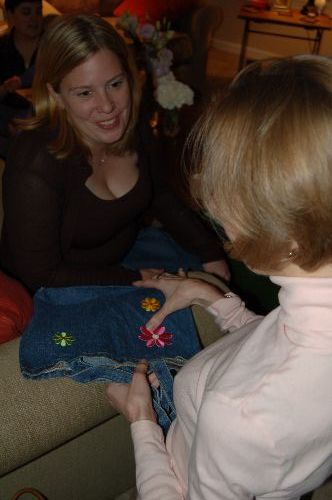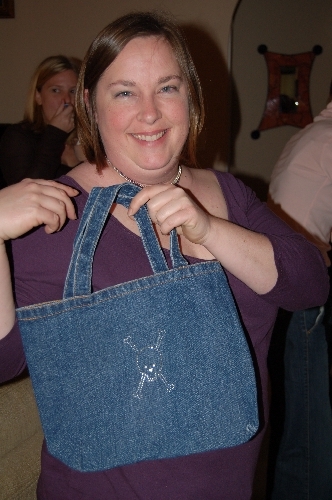 I was feeling a little more "baby-centric" so I opted to festoon a hand-me-down onesie I had. I think it turned out pretty good!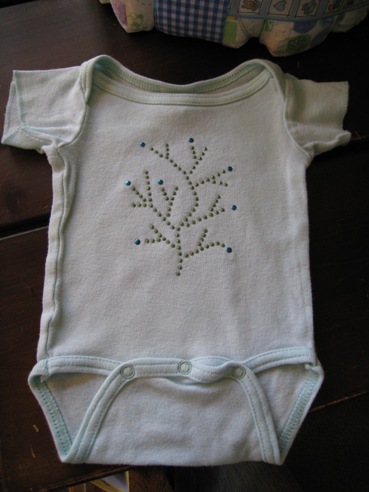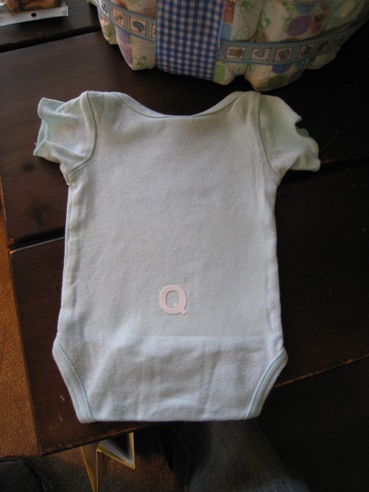 I've come up with a way to display our Christmas cards that I'm really happy with. I draped garland around the entrance to the Living Room and the cards hang from little clips attached to the garland.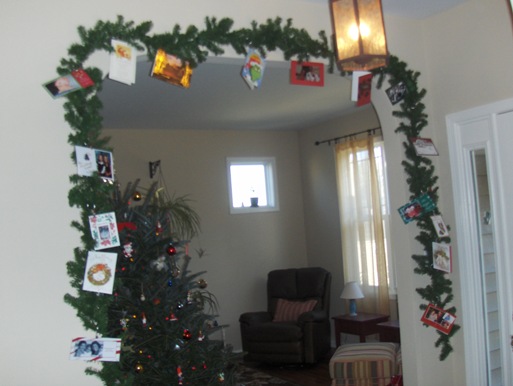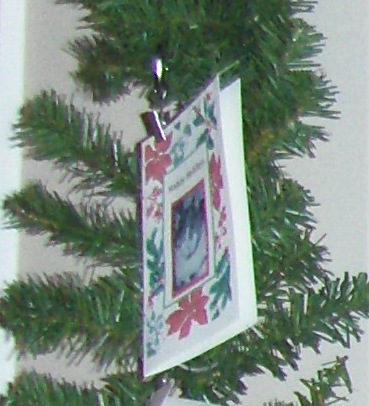 On another crafty note, Cristin was admiring my tree skirt. My secret to a great tree skirt? Go find a festive holiday tablecloth that's large enough to fit your needs. Cut from one edge to the center and cut a small circle out of the center. Then stitch up the cut edges so it looks neat and doesn't fray. You can get a much larger skirt for a better price than a traditional tree skirt and there are lots of patterns to choose from.