My mom hasn't been to see a movie in at least 20 years. I think she was trying to keep up her record, but when she found out that there was going to be a sequel to her favorite movie, Night at the Museum, she was so excited.
So as soon as Battle of the Smithsonian was released, we made plans to go see it. We went on a Wednesday, late in the evening, and there was no one else in the theatre. It was perfect! We went to the Raleigh Grande so that we could have beer with our popcorn. And of course we checked Pee Times at RunPee before we went.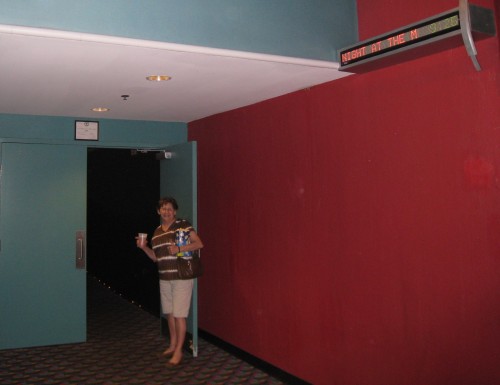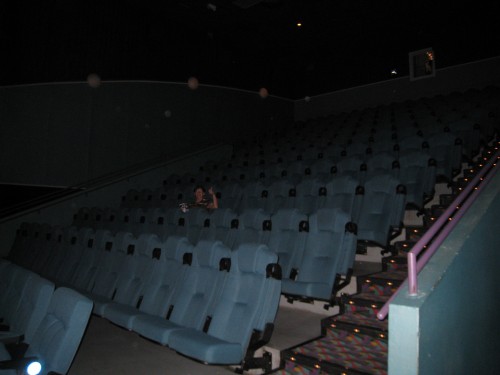 It was a fun movie, and I captured a few fun shots.