Yay for Cool Classics movie night at the Colony! And yay for Cristin who is my constant movie companion! 🙂
We saw Ferris Bueller's Day Off.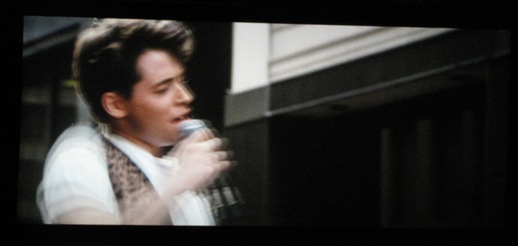 And we very much enjoyed our dinner at the Bull and Bear.
Oh, and then there was the stop at Dunkin' Donuts. Here are my favorite pics of Cristin getting her sugar fix!