My favorite outfit, now complete with matching socks, courtesy of Evan.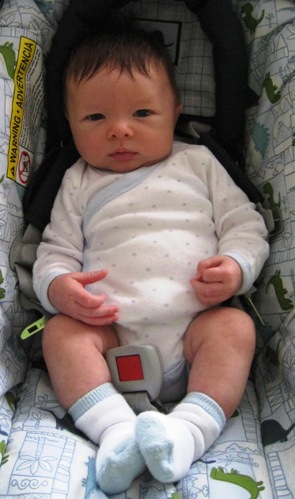 Here's one from Aunt Tracey. Do you think we bore him with these fashion photo shoots?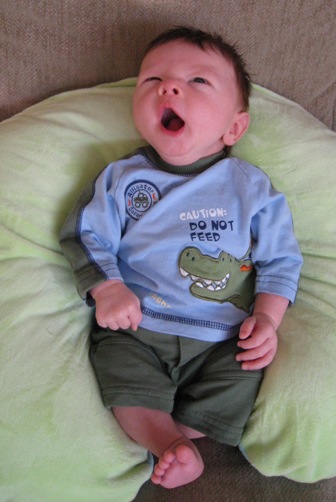 Last weekend it was cool enough to get away with this cute outfit, courtesy of Mr. Finn.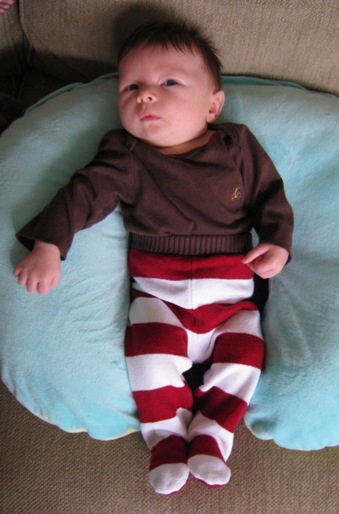 Also, we got this bunny from the T's – thanks Mom and Dad T!! If you look closely, you'll notice his name is embroidered in Bunny's ear.