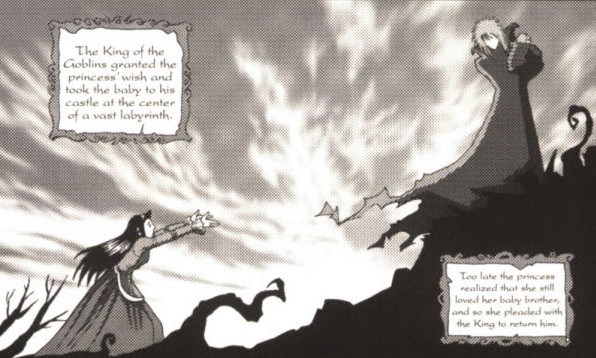 Currently reading Labryinth manga, courtesy of Cristin.
It's really lovely. You know how you want to read more Harry Potter, but you don't want to read fanfic or some lame substitute for the real thing? Well, Labyrinth is sacred ground. You wouldn't want to see a Labyrinth II so much, would you? OK, if we're being honest here what you really want to see is if what should have happened did happen, but that'll never happen so… meh.
My point is that this is really good! It's a lovely continuation from the perfect point of view and with all the little added touches that long-time fans will want to see. I finished Vol. 1 last night and I'm reading Vol. 2 now. Thanks, Cristin!