Yesterday, when I left for work, this fun license plate was parked at my house.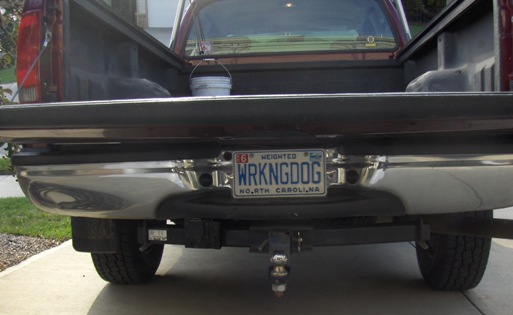 Andy, from Working Dog Construction, was there to install our long-awaited tile backsplash in the kitchen. I am delighted! Look how good it turned out.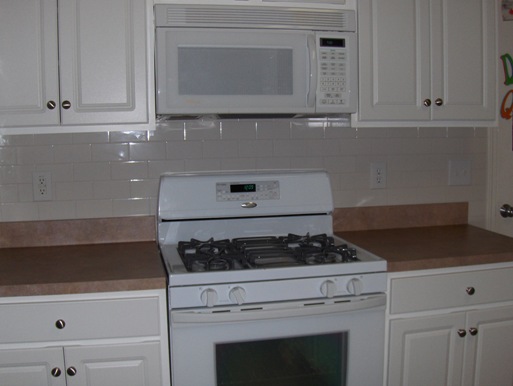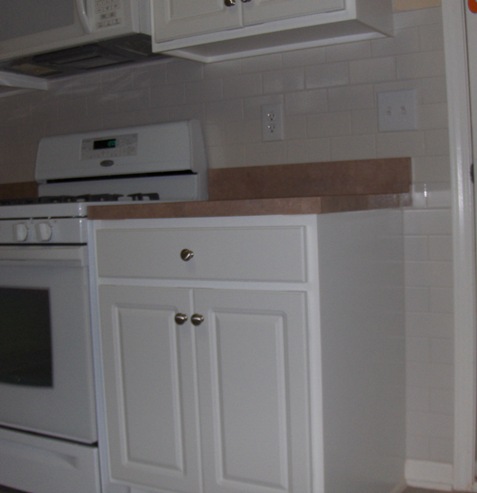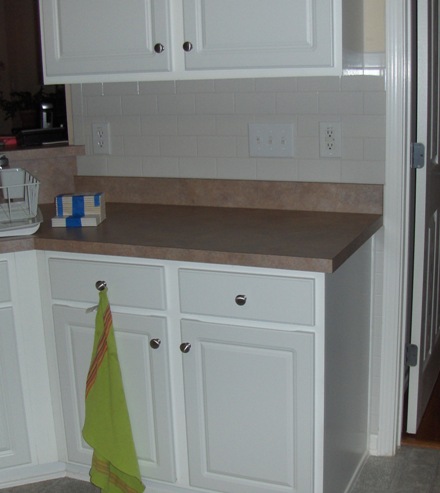 I love how industrial it looks. I'm hoping it will give us more cachet in the kitchen. 🙂 I especially love the way he brought the tile down to the floor alongside of both cabinets. Makes me want to tile the entire kitchen down to the floor!! but I'll restrain myself.
I would highly recommend Andy for all your tile needs. He's very easy to work with and loves cats and dogs. Check out his website, or get one of his cards from me.