We've started getting baby gifts!
This is the first gift we got for the baby, from a co-worker. She took great pains to say the name several times – it sounds funny!!
It's a lovely, soft blanket in bright colors from IKEA. Yay!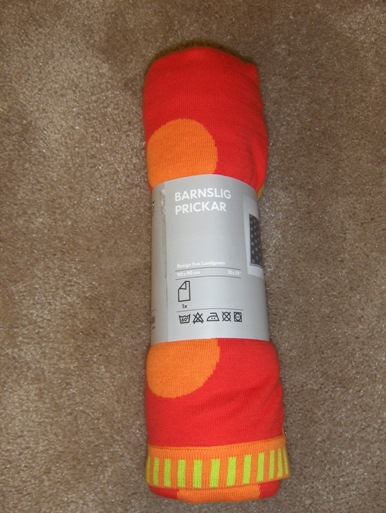 Then Cristin gave me Toby socks!!!!! What can I even say? LOVES!!!!!!!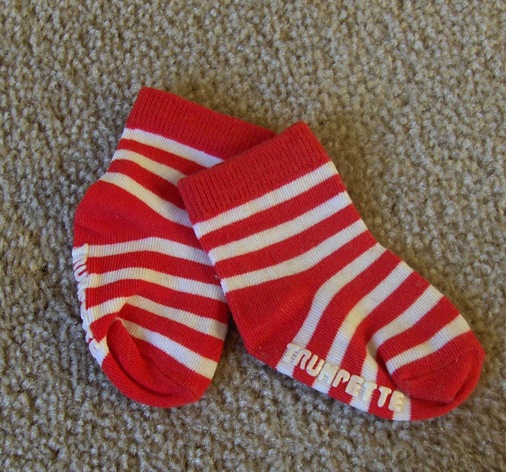 And my friend Alba sent me this adorable fleece poncho from Colombia, along with some soft fuzzy socks for me and coffee for Dave. She thought of the whole family, I'm impressed!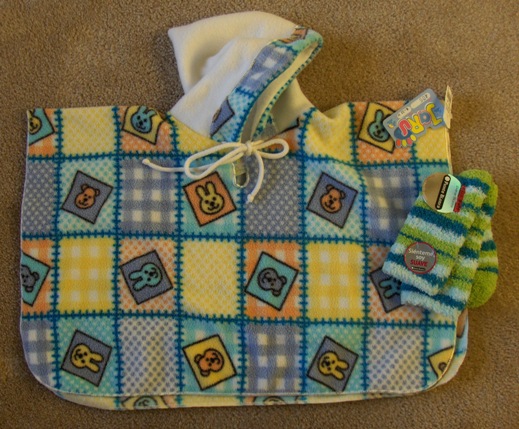 And last, but totally not least, is this ADORABLE sock-cat from Ali. 1) Whoever thought to make a sock-monkey in cat form was SMRT. 2) I think someone's going to have to start giving me synonyms for "adorable" at some point in the near future.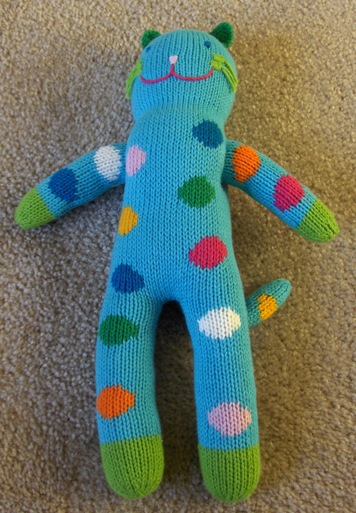 Thank you all!!!!