A nice quiet Christmas morning for Dave and I. Our last quiet Christmas, I'm predicting.
Dave got a book of genius Sudoku puzzles, a Bruce Springsteen CD, an indoor/outdoor weather station, and some cute boxers. I got two Pink Martini CDs, a book of Sci-Fi-inspired baby names, and a fabulous new digital camera!!! I love love love it and I'm so excited to stop using my crappy old HP.
Mom and Gene came over for Christmas dinner in the afternoon. Mom bought us this insanely large standing rib roast – almost 11 1/2 pounds! For those of you in the know, it appeared to include all seven ribs. It took 4 1/4 hours to cook.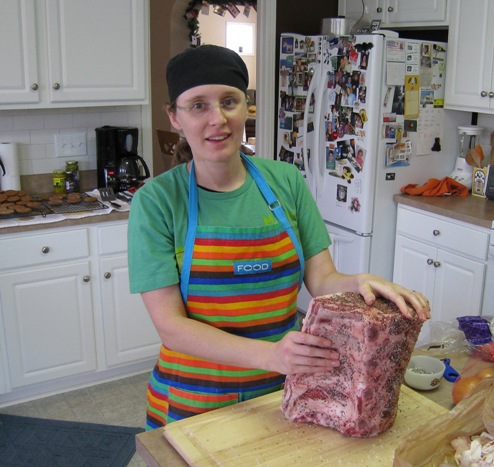 It was delish!! We had it with roasted vegetables and some tasty asparagus.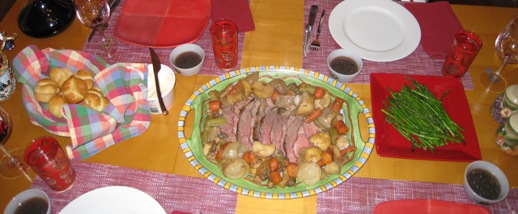 Ha, but was Mom disappointed when I served her after-dinner coffee in one of our new Browns mugs!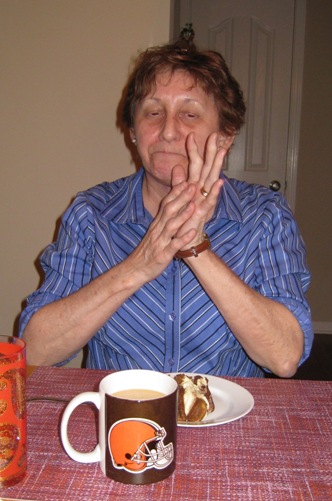 ---
Mom got me two pairs of crocs, one black and one brown. Not really something I thought I'd want, but my feet are growing and I'm thinking slip-ons are the way to go since I can't see my feet and I'm starting to not be able to reach them.

Dave got a 6-month membership to the Brew-of-the-Month club. I also got a cute Geek Inside shirt and the baby got a Geekling onesie.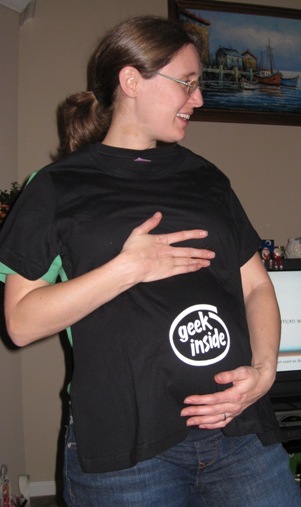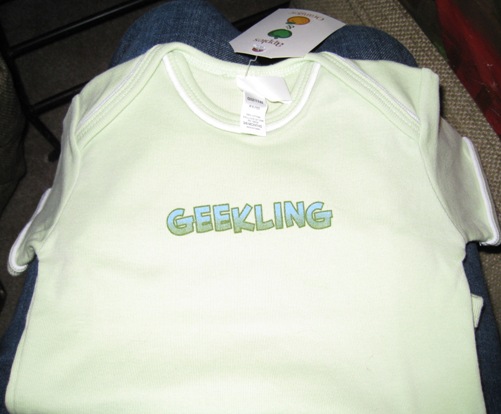 Mom got a massage gift certificate and Gene got a book by Lou Dobbs. Mom got Gene this fabulous back massager/heat pad that he can put in his recliner. All in all, we made out like bandits!!