Lots of food and lots of presents, that's the way the Dickens Christmas rolls.
The presents stack up as family arrives

The kids have a ball opening their presents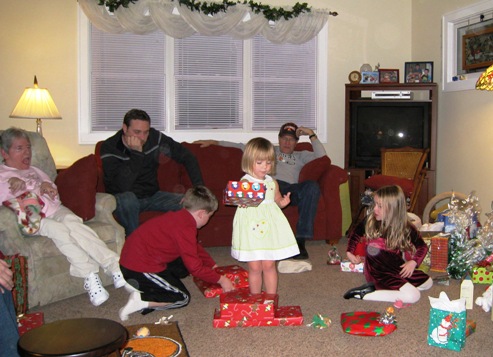 Audrey with Grandma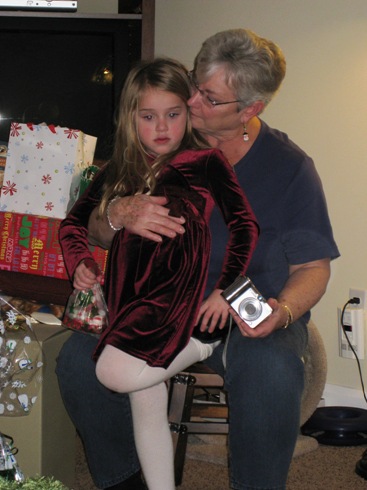 More Browns gear for the baby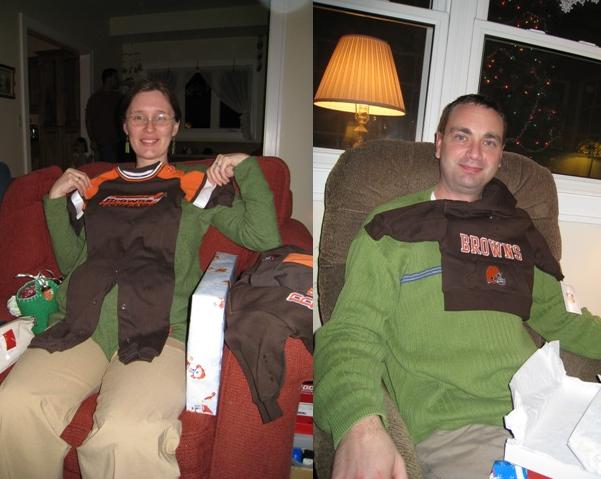 Aside from the Browns gear we scored for the baby, Dave got a Baby Bjorn and I got this amazingly soft and beautiful throw that Amber was coveting.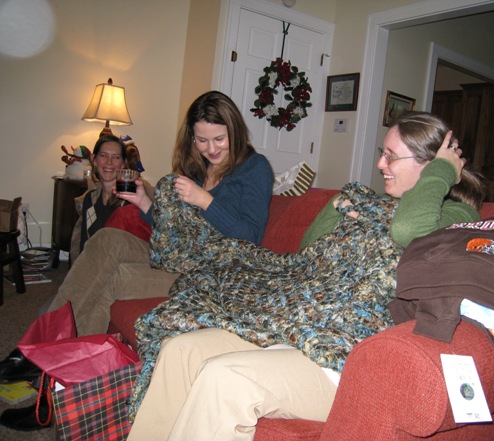 It was another great Christmas!