I have a few more but they're saved in a different location, so here are my recent ones.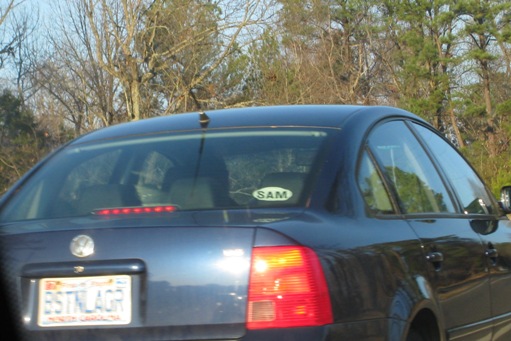 A big Sam Adams fan?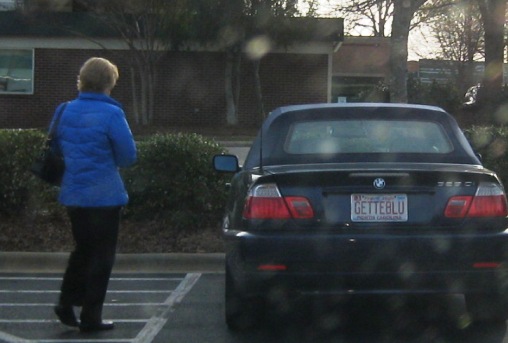 I thought this was "Gette Blue" (like "Jet Blue") but Dave disagrees. What do you think?
Note: I typically do anonymous stuff when possible, but thought leaving in the back shot of the lady owner might help shed some light on the mystery. As it is, you still can't see her face.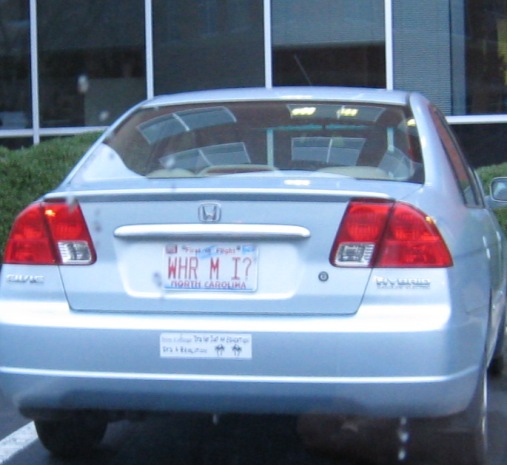 Heh. Don't follow this person!