Gifts have started to arrive for our upcoming baby shower!
Some of this stuff arrived courtesy of Monica.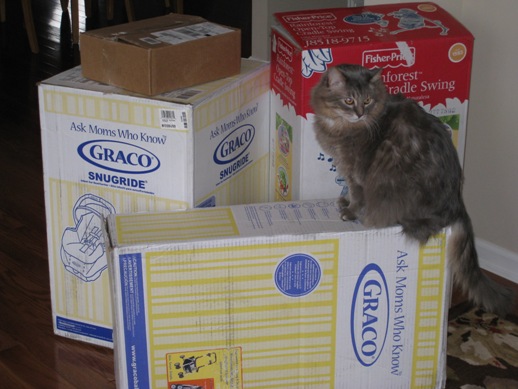 Should we unpack them or leave them in the boxes? I'm not sure.
It looks like we also got our Hooter Hider, which was delivered last week, but I haven't opened it yet.
And Dave's mom sent us the Fisher-Price Rainforest Open-Top Cradle Swing. Dave's already put it together and it's awesome!