Saturday night at Fishmongers we celebrated Dave's birthday with Mom, Gene, Kerri, and Beany.
It was awesome!
First we stuffed ourselves silly.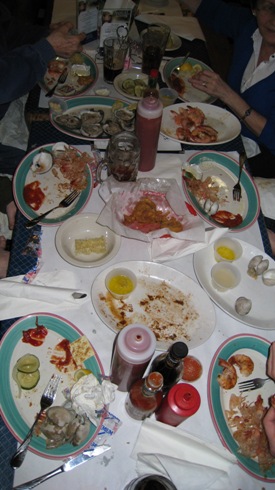 And then Dave got to open lots of presents!!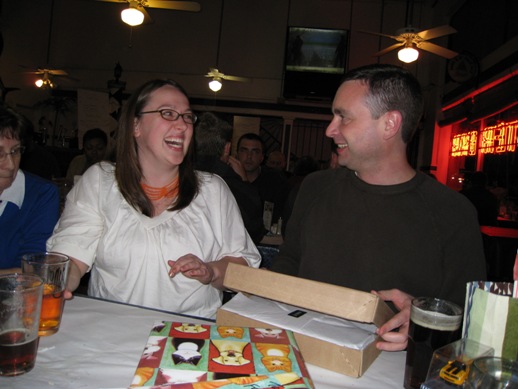 Gene, with Mom giving advice.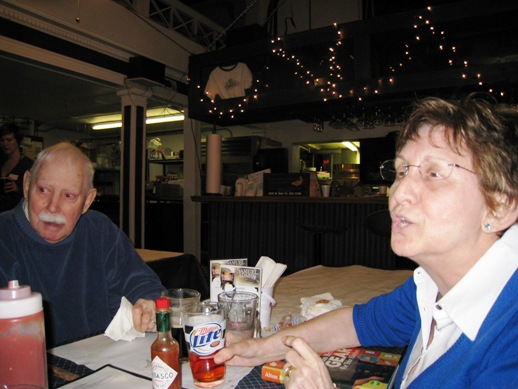 I am America (and So Can You)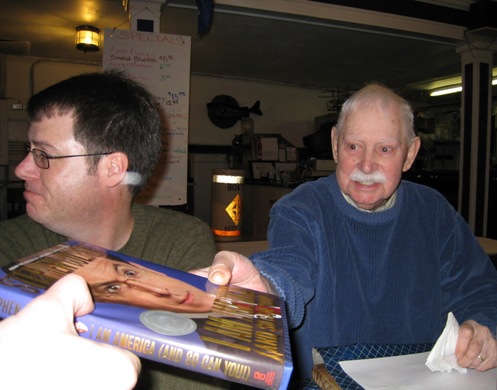 Jeni and Beany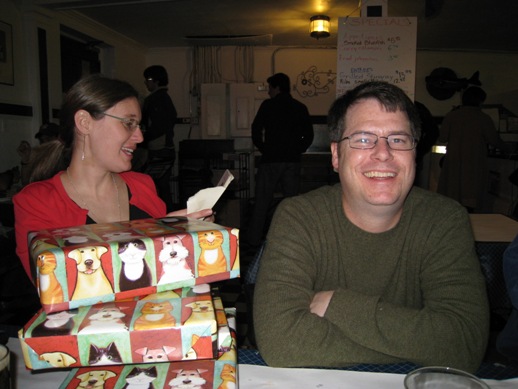 I'm Just Here for the Food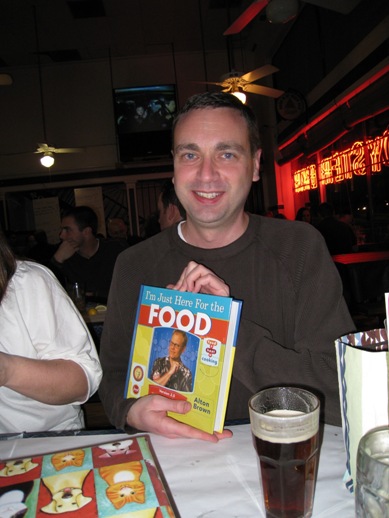 Dave's New Car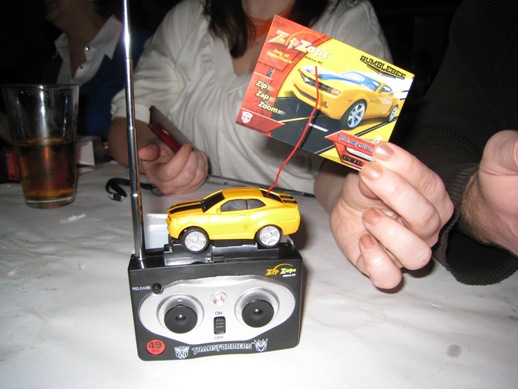 Terrific Ice Cream Cake from Maggie Moos

Happy Birthday sweetie!