Saturday morning was very nice and relaxing. At least for me. I didn't lift a finger all weekend and it was awesome! Amy and Ali were pretty busy with shopping trips, but they made it home in time for breakfast.
We had coffee and a make-your-own waffle bar with strawberry and blueberry toppings, along with bacon and sausage. Yummy!
Then we sat around the living room and texted other people.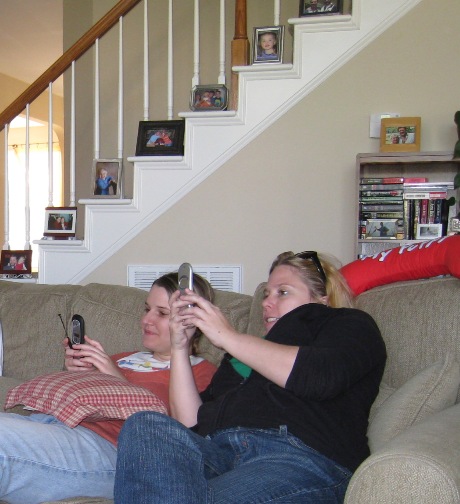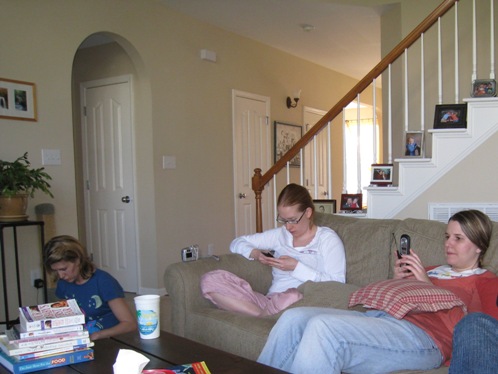 We played with Ian.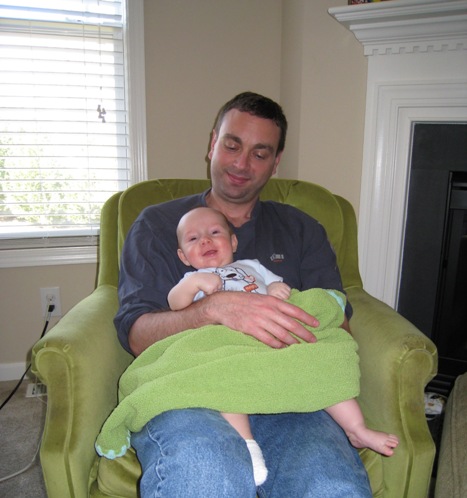 And hung out with the cats on the front porch – it was gorgeous out.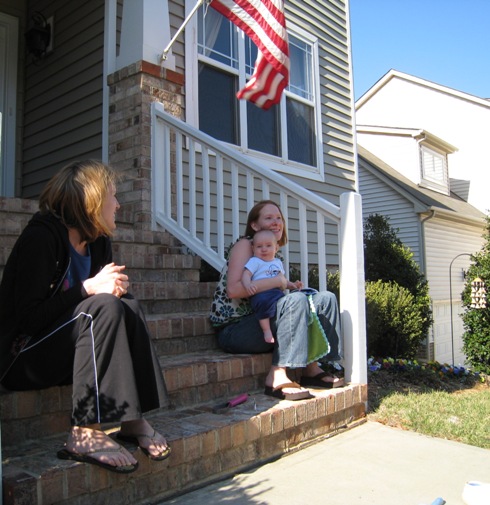 One of the best parts of the trip was getting to try out some of our new baby gifts!! We used the car seat, the Pack and Play, and the Jungle Swing with Ian. He seemed to approve!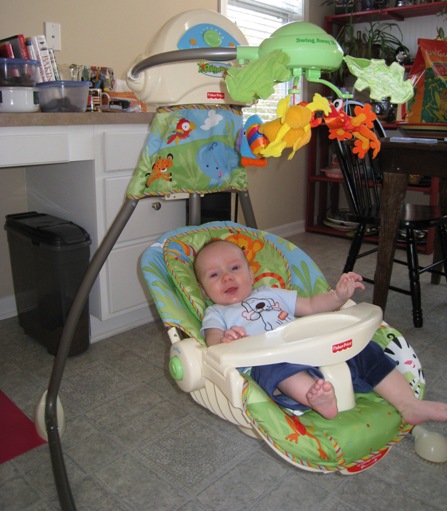 Oh, and Dave spent the morning setting up our new TV – do you covet or what?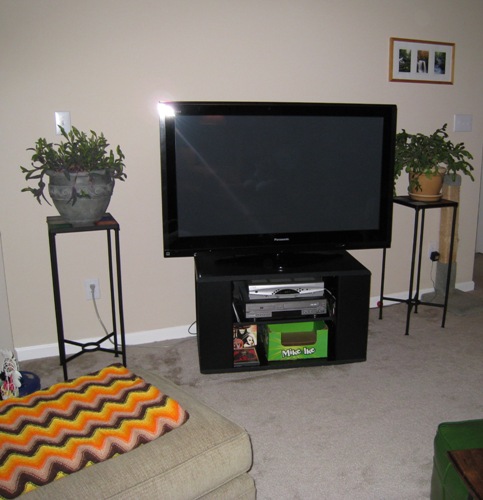 Ah, I can't resist one more picture of Dave and Ian, taken Sunday morning!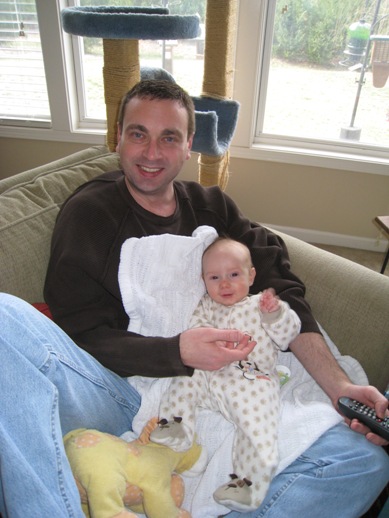 Up Next – The Shower!!