Before I start blogging about the shower(!!!) I thought I'd recap the rest of the weekend with our visitors.
First, we played with Ian some more.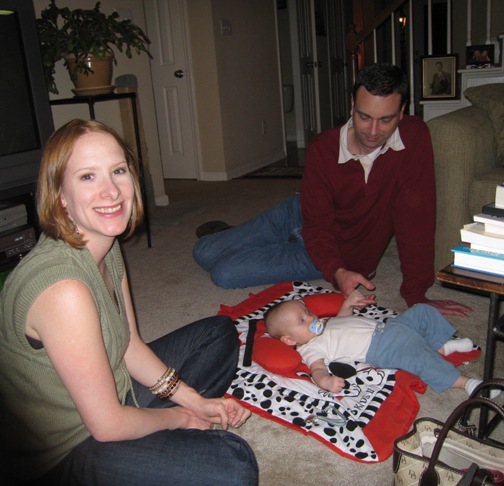 And then we tried to go to the Mellow Mushroom but it was an hour wait and it was pretty cold outdoors, which was the only place to wait. Their bad fortune was good news for the folks at MoJoe's across the street where we ended up. It's a funny little place with an odd crowd, but they've got good burgers and tasty fried accompaniments. Yum!!
Ian was precious, of course. (It was a little cold on their heated porch.)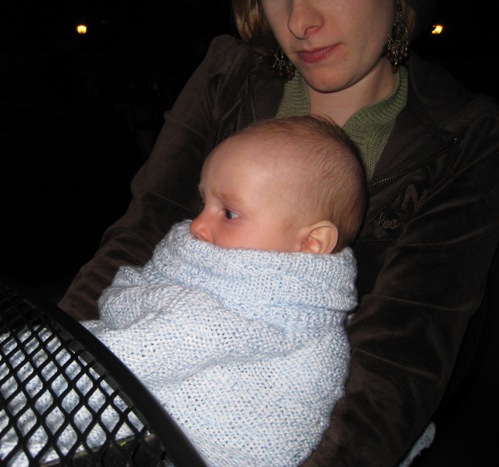 Dave relaxing.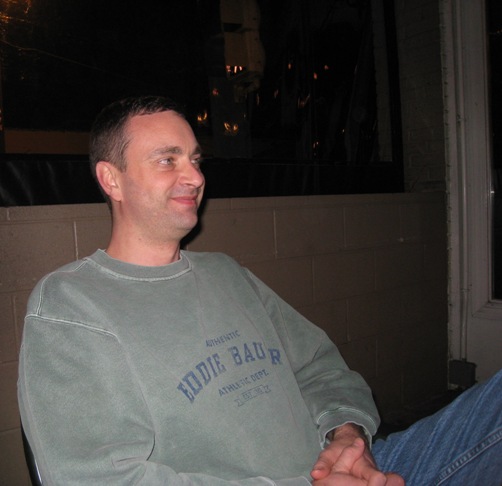 Amy being a goof.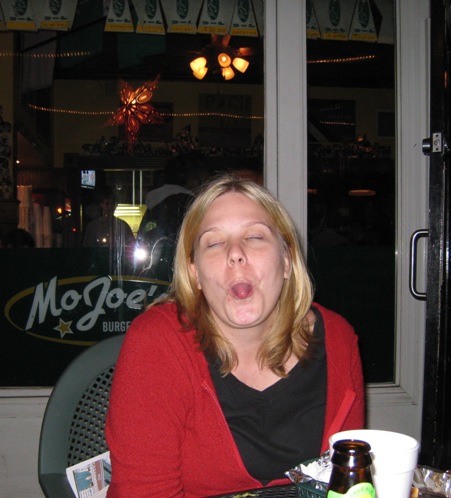 Monica enjoys her Corona.