This will probably be the prettiest post on my site, so enjoy all these lovely pictures!
The spread at the shower was just amazing. Credit to the girl who dreamed up the menu! It was delish, and there was so much food, I know no one left hungry!!
I had one request and for that I used either the word "Mexican" or "cheese," I can't remember which. I got a variety of tasty little cheese-filled mexican treats. And when asked what food would go best with melted chocolate, I greedily said pineapple! I got that wish, too.
The table, at a glance.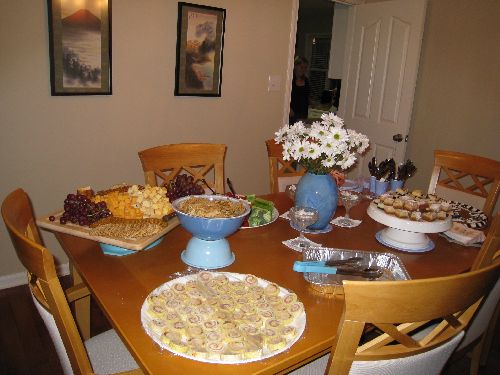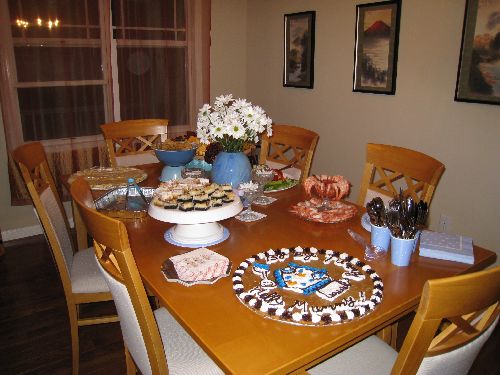 Some close-ups.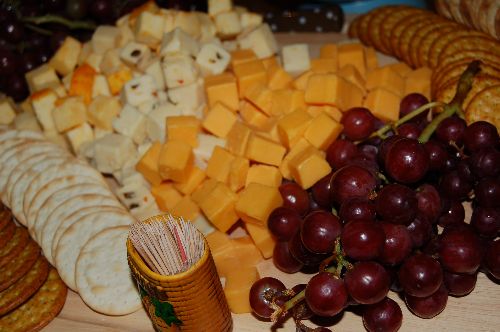 My girls wouldn't use bowls for dip, would they?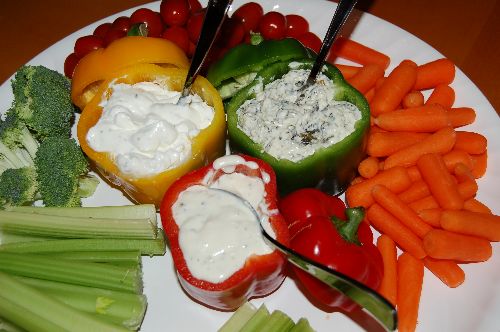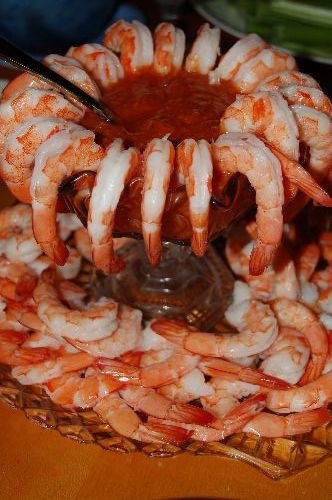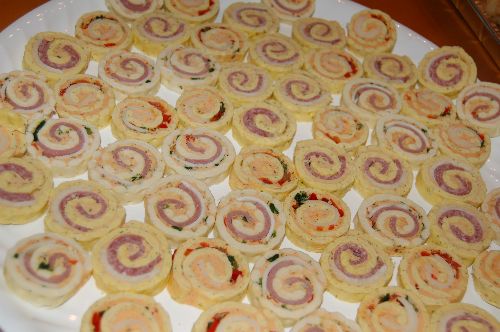 The chocolate fondue – how fabulous is chocolate fondue?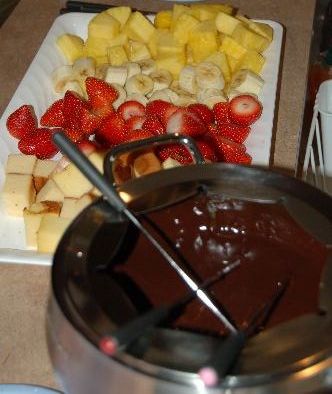 I spent half the night eating most of the pineapple at the fondue bowl. YUM.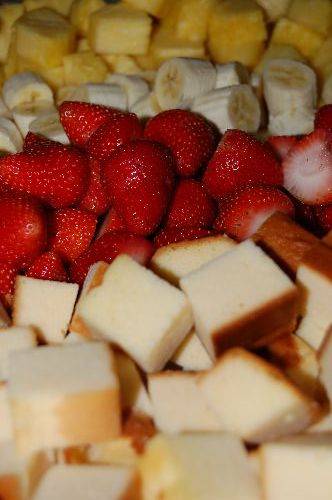 What shower would be complete without a cake? But not content to do it up like everyone else, they went with a cookie cake!! It was like a chocolate chip coookie, but enormous, and with icing. It said "Bye bye tummy, Hello Mummy!" So freaking cute.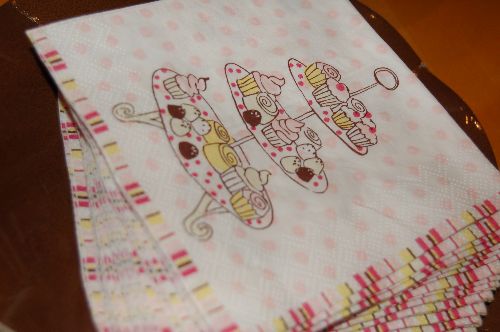 And I didn't even make it to this tray, but they look gorgeous, don't they?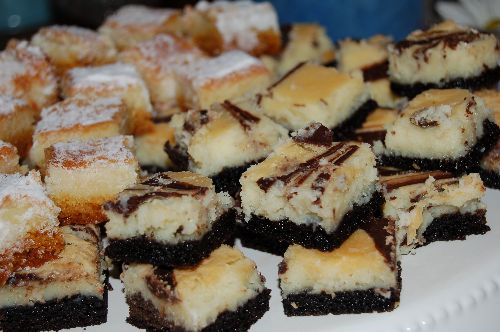 There was plenty of wine, some crazy strong blue Wildberry Martinis and of course, pudding shots. Pudding shots are quite yum! Everyone seemed pretty relaxed and happy – I think the food and drink was a hit!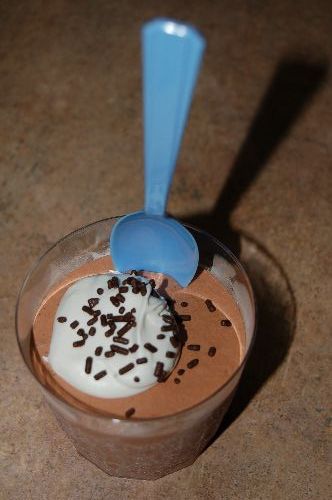 Photo credit.