Mom got us this adorable handmade mobile from QuiltBaby. It hangs above the changing table and coordinates quite well with the Ugly doll Aunt Leslie gave us.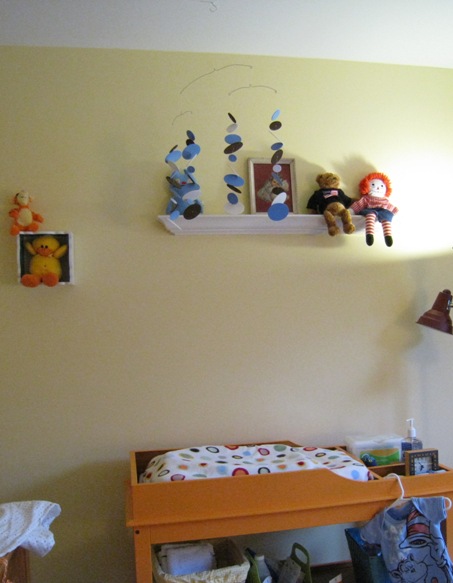 Here's what Henry sees: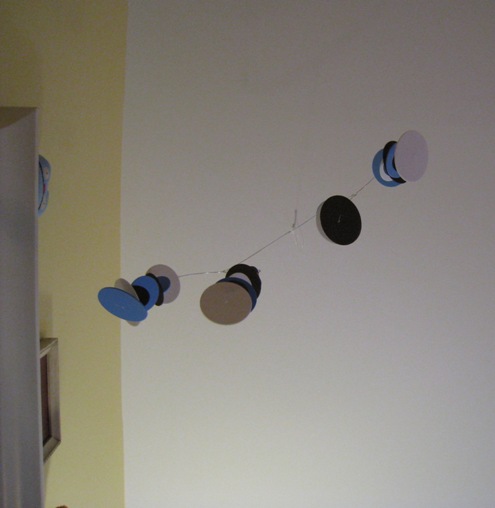 We also got a mobile for his crib, too, finally. It's perfect! The colors on the dino mobile match his bedding and room colors, and heck, they're dinosaurs so that's pretty cool!