After Jonathan, Dawn, their kids and Granma visited, Mary and Audrey came next. (The day everyone left, actually!) It was a very relaxing, low-key visit. They were both so good with Henry, it was lovely to have them around.
Here is our visit in pictures. All pictures here.
Audrey, Henry & Mary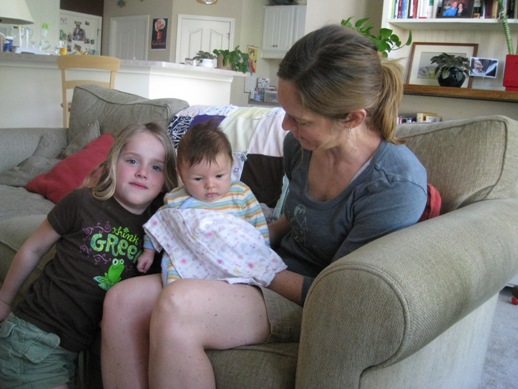 A smile for mommy.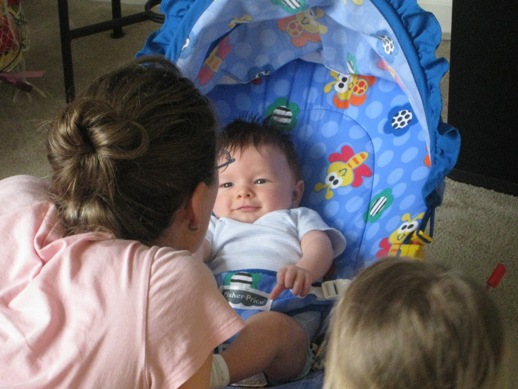 Audrey holds Henry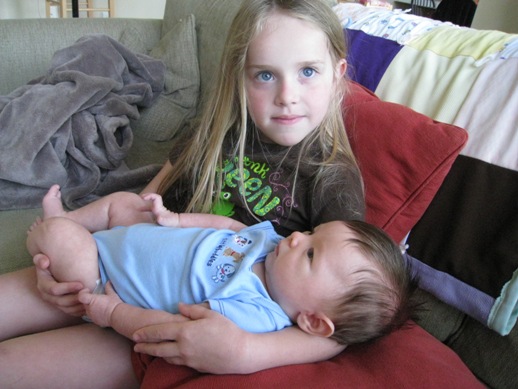 Audrey entertains Henry

Henry's kangaroo pouch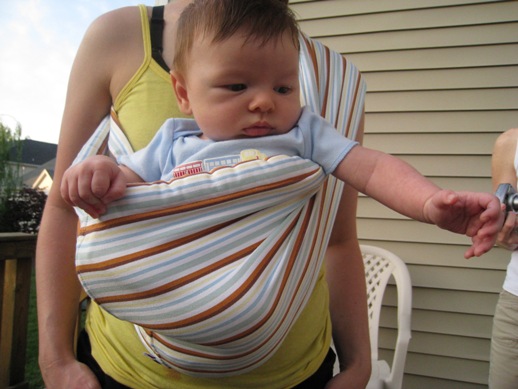 Artsy pic by Audrey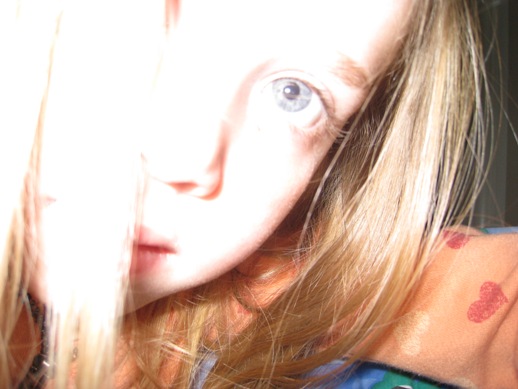 Audrey and Billy