Yay!! William and Joyce finally got to meet Henry. 🙂 They're like another set of grandparents. Ele's post is here, more pictures here and a video here.
Henry and Finn are becoming fast friends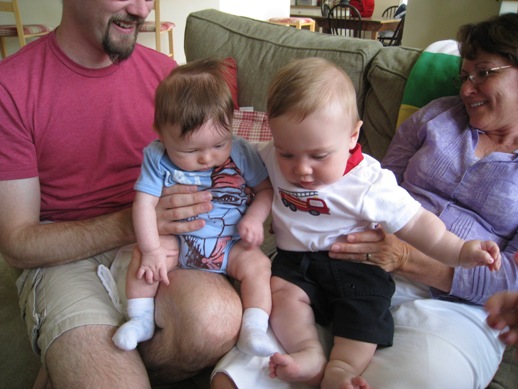 William and Joyce with Henry, Ele and Will with Finn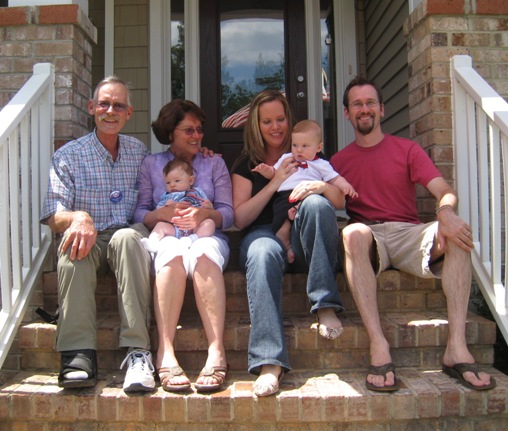 The doting granparents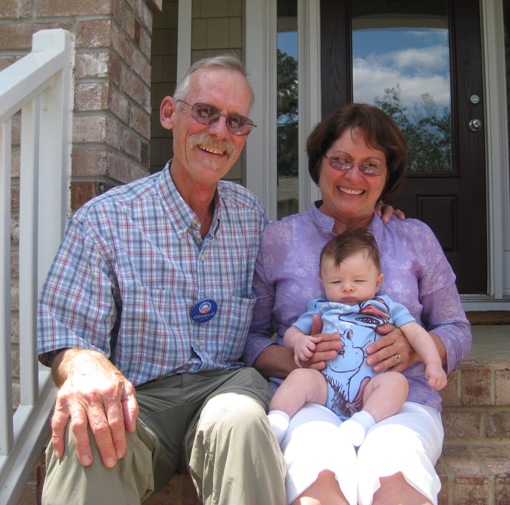 Oh, and the screech owl that William and Joyce were nursing back to health. So cute!