Henry's adorable outfit from Amanda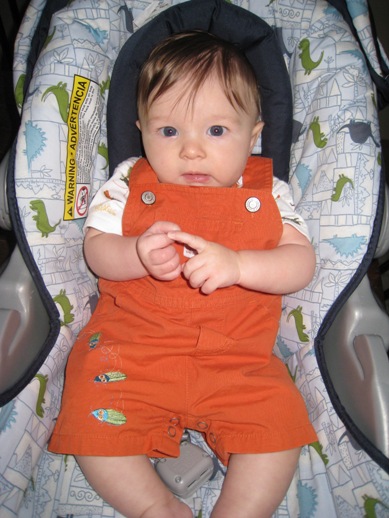 Henry is doing really well in his door jumper, but this morning he nearly fell asleep in it. Doesn't he look sleepy?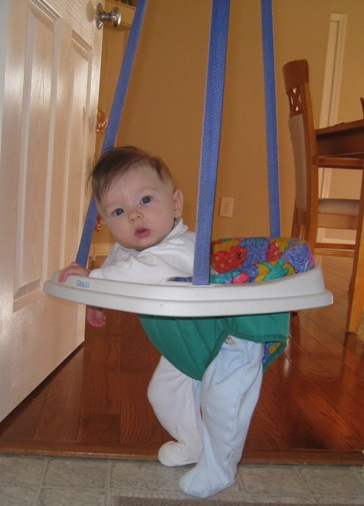 Here he is, staring ever so intently at his mobile.


Look at that, you can actually see his neck!!!
We have a number of really cute videos of Henry at the pool, in his door jumper and in his exersaucer, but need time to upload them. Hopefully soon!!