Will and Ele brought Finn over for another pool day. It was lots o' fun to hang with this fun couple and their cutie-patootie Finn. Ele's post is better than mine, but I do have these cute post-pool pics I just had to share.
Here are Henry's feet after about 15 minutes in the pool – all wrinkly!!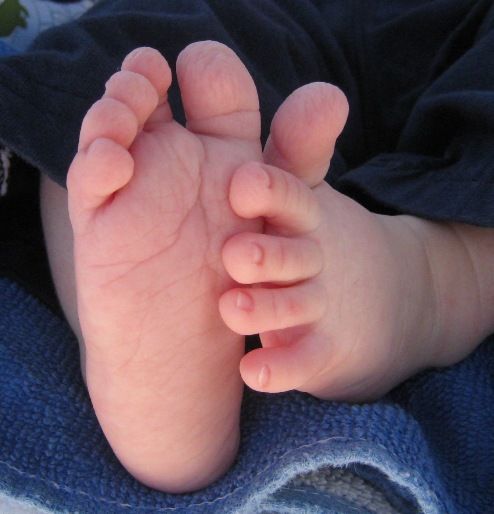 And then I couldn't resist Henry's buddha belly so I snapped a quick picture.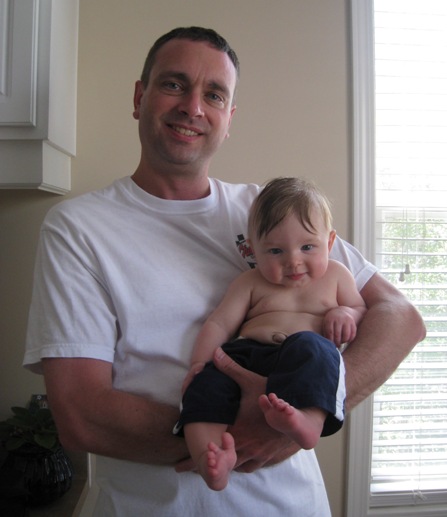 Henry looked at me inquisitively…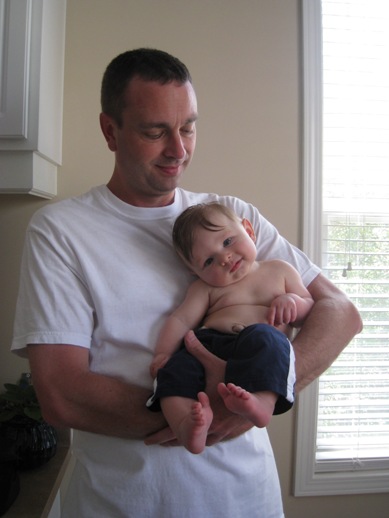 And then so did Dave!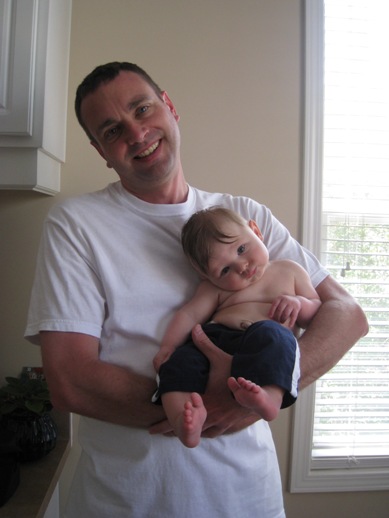 How cute!!!!