Wow. That's the only word I can use to describe Kids Exchange, a huge consignment sale held twice a year at the Fairgrounds. It's immense and there is so much for sale!
I went on Thursday (on a seller's pass) and got a high chair and an Exersaucer for us and a pack n' play and a car seat base for my mom. Then mom and I returned on Sunday for half-price day and bought a whole bunch of clothes and books and miscellaneous stuff for cheap.
Here's a list of what we got and how much we paid:
High Chair – $20
Exersaucer – $17
Pack and Play – $12
Car Seat Base – $7
Full-size Graco Stroller – $8
Fold-up "umbrella" stroller – $7
A dozen books and over 20 outfits, plus misc stuff (57 items total) – $92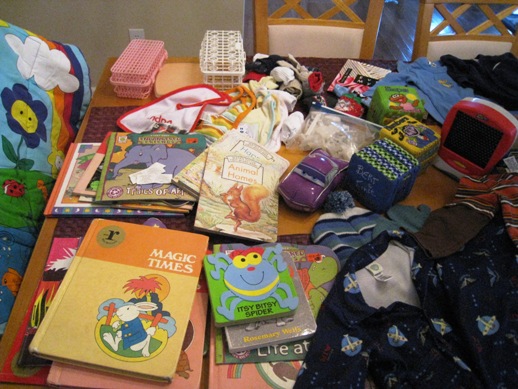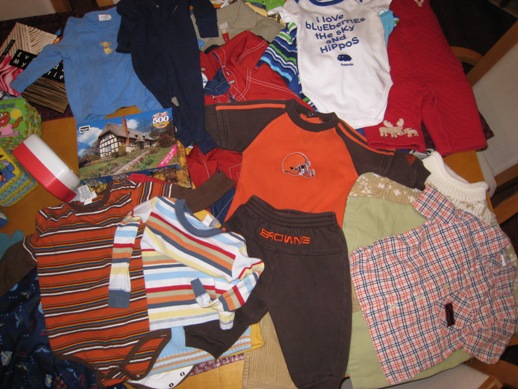 And did you see the awesome Browns onesie and pants we scored? What an exciting find!