Did I mention how cool Dave is? He made me an awesome dinner and a spectacular cake for my birthday, and had Mom arrive just in time to celebrate with us.
The cake is called "In the Pink" and is from a Duncan Hines cake mix cookbook. It's a lemon cake with a layer of pink lemonade ice cream and pink lemon frosting. I LOVED it!! Super yummy! He is so talented!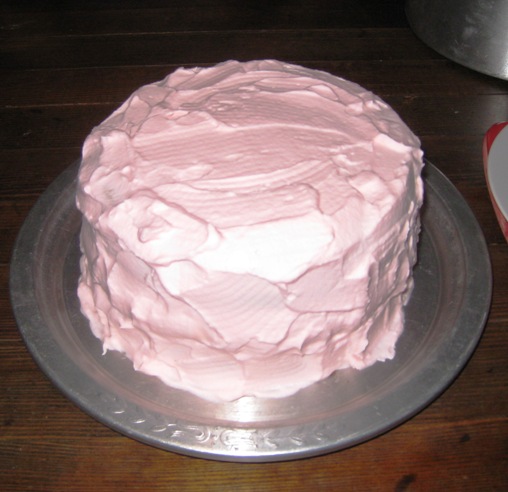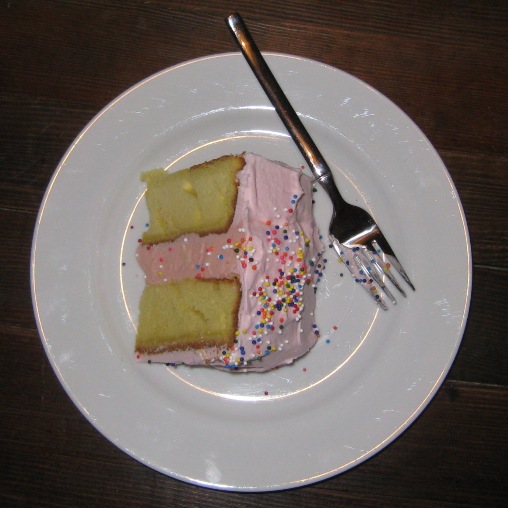 This cake was way better than the one David Bowie made for me.
The cake went perfectly with my kushy new Red Envelope slippers from my nephews, Nolan and Jonah!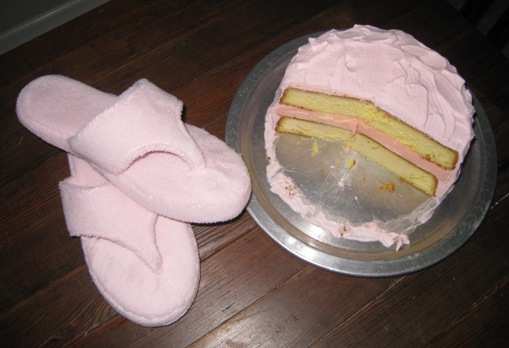 Oh, and dinner was broiled fish with a healthy grain and vegetable medley. But it wasn't as good as the cake. 🙂