Some pictures from our trip to see our friends in Austin. We had a great time visiting with Scott and Monica, their son Evan, and their collection of animals.
The boys didn't really want to play together, but give them a few years!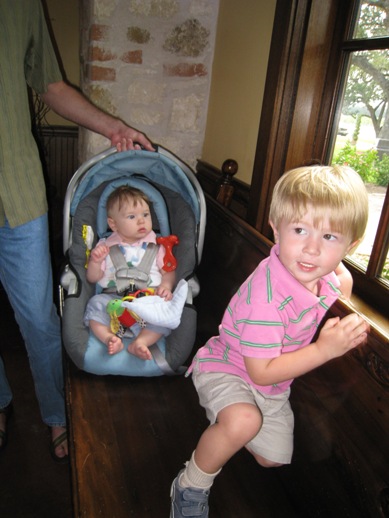 Here's Scott and his son.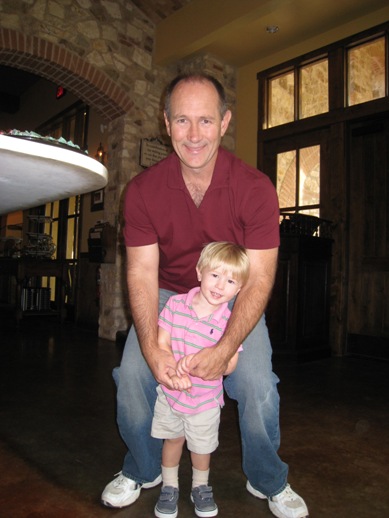 And Dave with his son.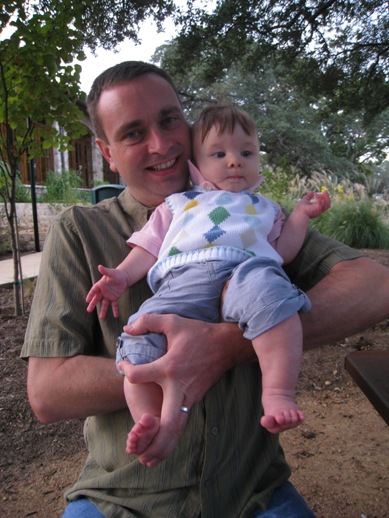 Scott and Monica and a few of their pets.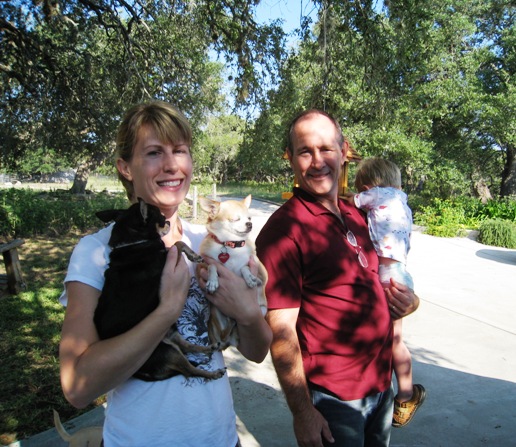 Henry playing with Evan's Sit-N-Spin. He doesn't really have as much balance as it looks in this picture.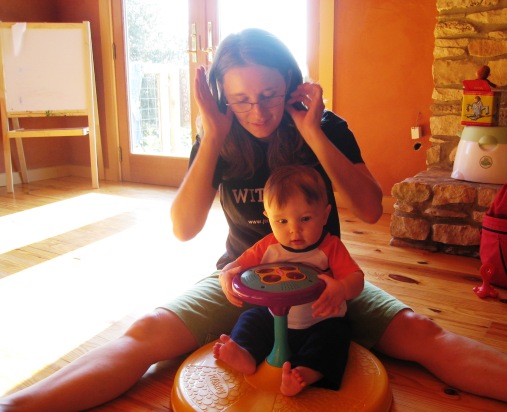 The guest bathroom was like a spa – lovely products and a shower with teeny tiny tiles and a window that opens to the outside. My favorite! There was also this funky art in the bathroom.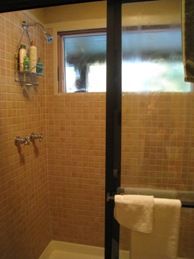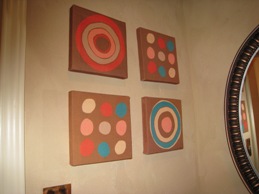 One night we hit Mandola's for dinner. The wine was so so yummy, I should have bought a bottle to bring home!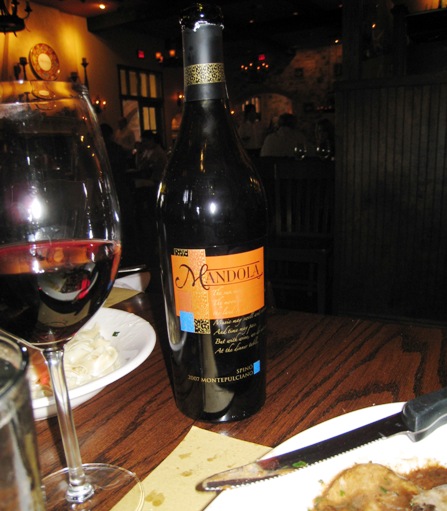 The cannelloni beans, however, were a disappointment. They were mealy and in a sauce that was so tomato-y it was hard to taste any other flavors.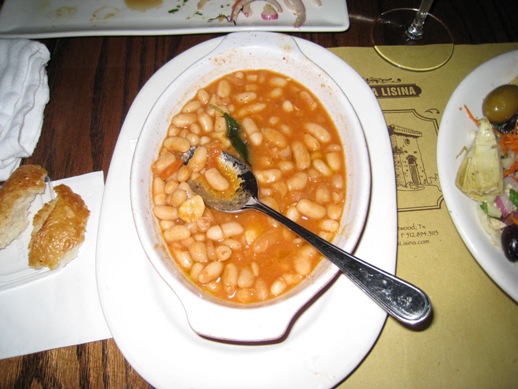 We had a fabulous time. Thanks for being such great hosts, Monica and Scott!