This week I got to do something really fun. I found out that the City of Raleigh's Recycling folks were sponsoring a vermicomposting workshop so I asked if I could help out. They accepted my offer so I showed up with worm bins in tow Tuesday evening. Bianca, who works in Education for the City, was running the workshop. She's a really neat person who introduced me to worms several years ago at a composting workshop. (Thanks Bianca!)
Here she is teaching the class.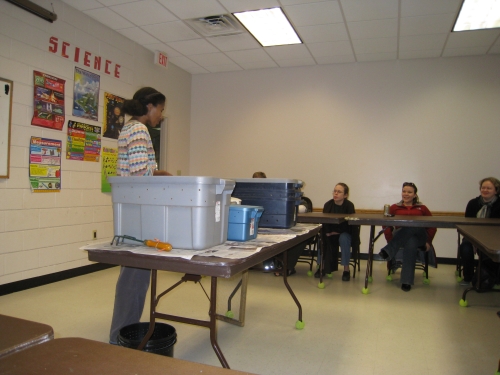 She asked me to talk to the class for a bit and we ended up teaching the rest of the class together. It's so much fun to teach people about worms and answer their questions. A dozen or more people left that night with worm bins prepared to get started vermicomposting. Woot!!