On Christmas Eve we went to the Virginia Aquarium. When I was in college, it was called the Virginia Marine Science Museum and I worked there every summer as part of my Bonner Scholar work requirements.
I loved being there. I love the fishes and the wildlife. And I was nearly brought to tears in a fit of sentimentality when I saw Henry gazing with wonder into the tanks. I really hope to pass on my love of science and fishes to the little guy.
Here he is getting eaten by a shark. Doesn't he look surprised?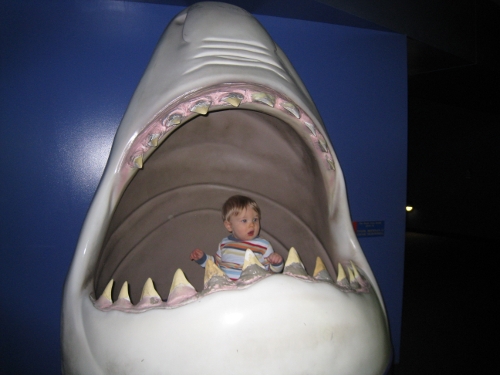 These egrets, along with a host of other interesting birds, were in the aviary.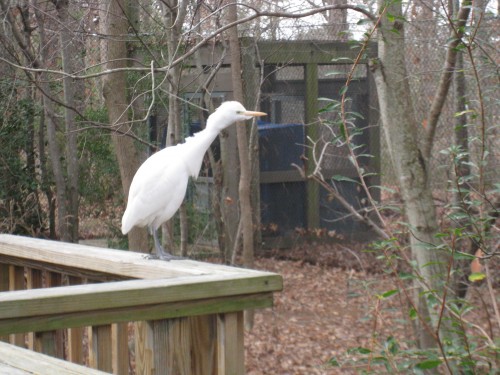 At the Norfolk Canyon tank, taking in the sharks.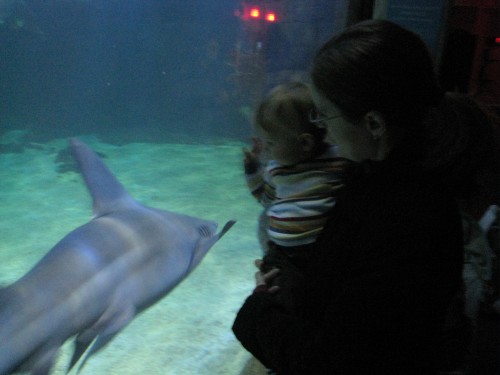 Watching the giant sea turtles with Daddy. I think we could have sat there all day.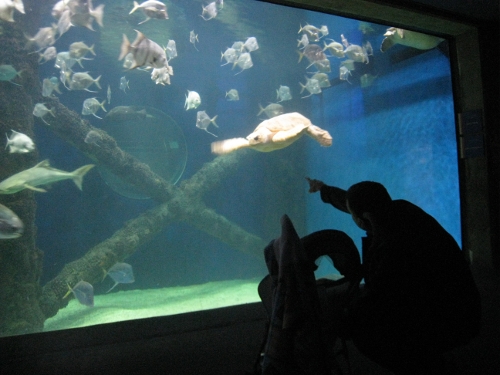 Walking to the South Building.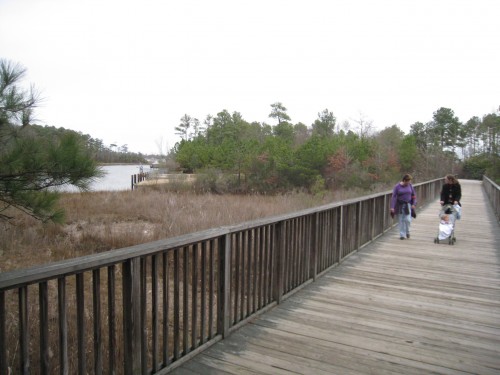 In the Marsh Pavilion we found this fun stuffed otter. The real ones were all asleep in a pile, so they weren't that much fun to look at.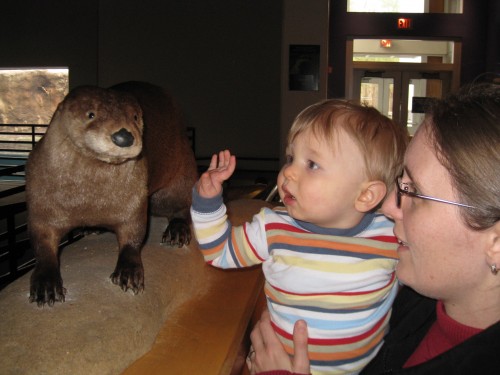 After a hard day of sitting in his stroller and being carried, Henry needed a breather. The kids play area was perfect!

Our best find of the day, however, was a stuffed "turkey buzzard," which is what his Granma Jo calls him all the time. Must get photo!