Recently we had a rare snowfall. It snowed 4-6″ inches and we had drifts higher than that. It was so fabulous and beautiful. Almost makes you wish it snowed here more often.
Henry had the perfect opportunity to wear the snowsuit his Aunt Monica gave to him.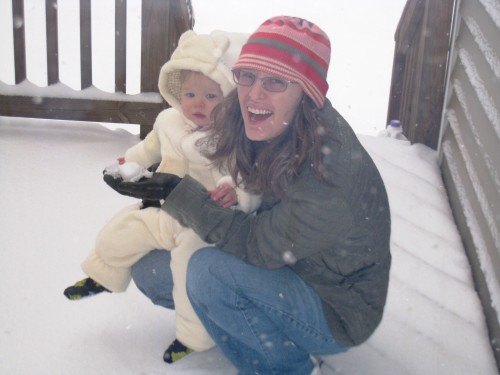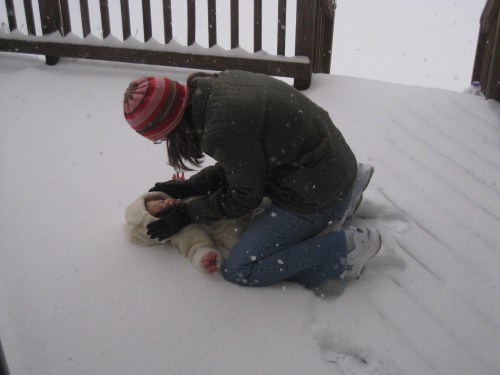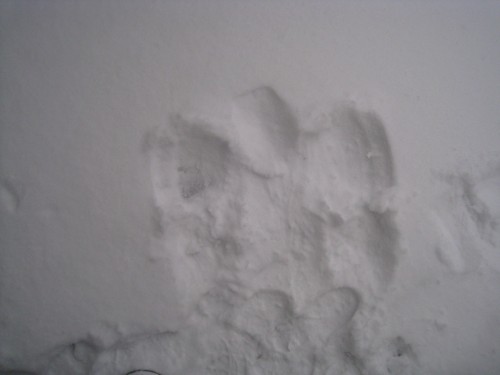 He didn't really enjoy his excursion outside. He liked it better when the snow came inside.