Y: The Last Man
I finally finished this 10-book graphic novel.
I really enjoyed it, another success courtesy of Brian K. Vaughn. However, I thought the ending was a little weak. Or just disappointing. I've been trying to figure out why and I think it's the same reason I was disappointed with the end of Battlestar Galactica. But, sorry, no spoilers…
Still, I would unconditionally recommend this series to anyone who wants an easy read full of Pop Culture goodies.
The Watchmen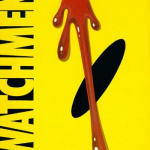 I decided I had to read this prior to seeing the film, and I'm glad I did. The movie was nicely done and I thought it was really fun to watch on the big screen. Though I coulda done without blueman's bits on the screen. I was sad they changed the ending because I really wanted to see the alien, but Dave and I both think the original ending and revised ending both have the same problems. Still, worth watching if only for entertainment purposes. I'd recommend the book, too.
The Happiest Toddler on the Block
Having loved The Happiest Baby on the Block I decided to give this one a try. The premise is that toddlers (1-4) are like little cavemen, whose primitive instincts and gut reactions rule their world. Trying to rationalize with your toddler is not an effective strategy. Karp has a few theories that he presents in a kind of annoying way, where he keeps repeating his points over and over again. Ultimately, the biggest piece of advice he has is about how to communicate with your toddler – by speaking toddler-ese. You know how you talk to a baby by saying "Good! Good job! Cup. You drank from your cup!"? Well, he suggests keeping the same tone and abbreviated syntax when dealing with a negative situation. For example, "Mad! Henry is mad! Play outside! Henry wants to play outside! But no, it's raining." It's totally weird. It feels weird and sounds weird and is so unnatural. But he's got a point. So far, though, it hasn't worked for me and Henry. There is a video that goes with this book that I'd like to watch. It's supposed to help make sense of the book. So, I'd say I'd give this three out of five stars and would recommend with reservations.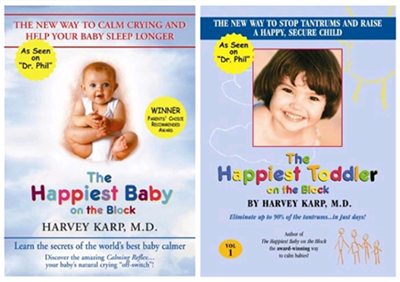 The Wizard of Oz
After having read Wicked: The Life and Times of the Wicked Witch of the West, I feel compelled to read the original. I've requested it on audio book from the library and hope it doesn't let me down. That being said, I'm not sure what my expectations are. I guess I expect that it's not going to be a musical, and I'm hoping that the story is slightly different from the movie. The last time I watched the movie, I was a bit let down by it all.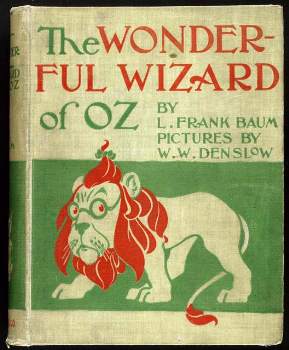 Son of a Witch
Maguire's first Oz novel was certainly engaging enough. There's no reason not to read the sequel.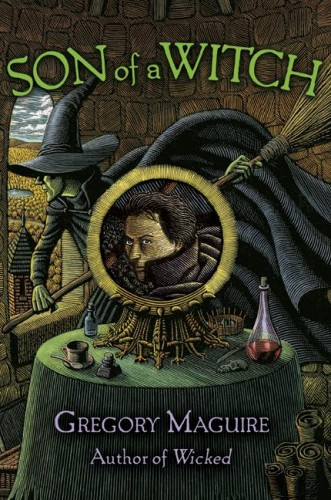 What are you reading?