Today I visited the ENT and discovered that the two holes on the roof of my mouth are not common. He didn't seem worried. Indeed, he was quite nonchalant about the topic, but he did say that it wasn't normal.
So, I think a poll is in order.
Does anyone out there have some kind of corresponding anatomy?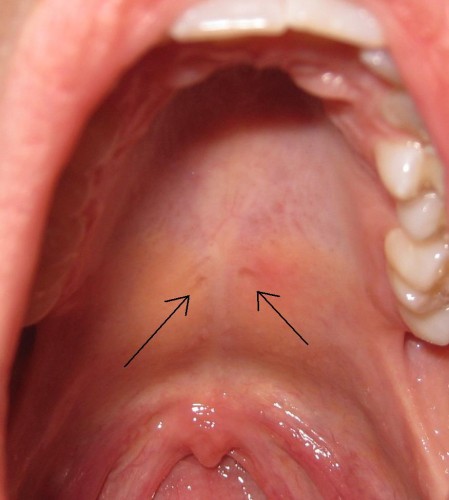 He seemed to think that it is a congenital "problem" that might be related to a submucous cleft palate. He also thought that there should be no "communication" between my sinuses and my mouth via these holes. But I'm here to tell you that he is wrong – it's a pathway.