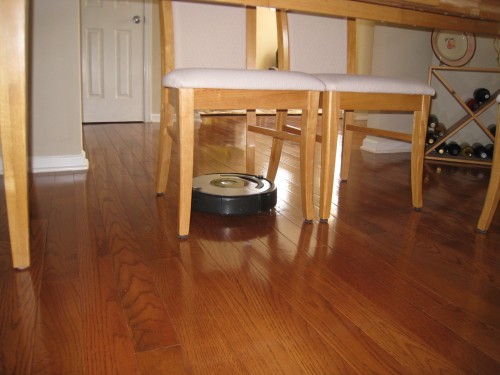 Recently I picked up a brand new iRobot Roomba 560 on the cheap. I named her Hazel and I love her. She keeps my floors so clean!!
Every day she cleans a different room. She sucks up the miles of cat hair and Jeni hair that litter the house and I just have to dump her wastebin every so often.
Henry knows how to start Hazel, too.