We were so lucky to have my grandmother (Henry's great-grandmother) in town for her 84th birthday!! She got to spend lots of quality time with Henry. We even went to the pool one afternoon, it was so relaxing.
Friday was my work-at-home day, so Granma went with Uncle Denny (her brother-in-law) and Aunt Betty out to lunch at her favorite Raleigh restaurant, Kanki. Saturday we got up early and hit the North Raleigh Farmer's Market with the neighbors. It was pretty hot out so we didn't stay long.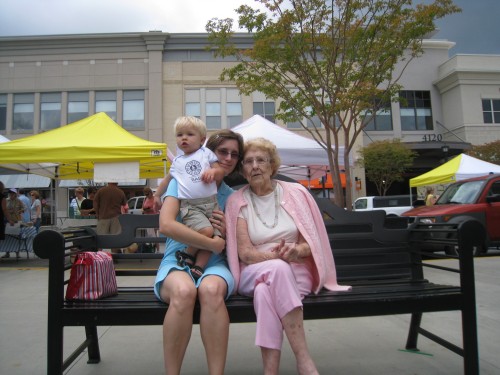 Then we headed to The Roast Grill, which we had seen featured on a recent episode of Man vs. Food. I knew that Granma loves hot dogs, so I thought we'd check it out. I was in for a surprise when I discovered how incredibly small a place it is. We got our order to go and had yummy hot dogs at home.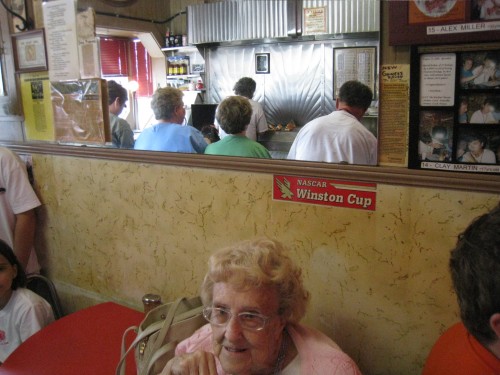 Granma spent time with Henry, helping feed him and playing with him in his playroom. She did a real good job of keeping him entertained!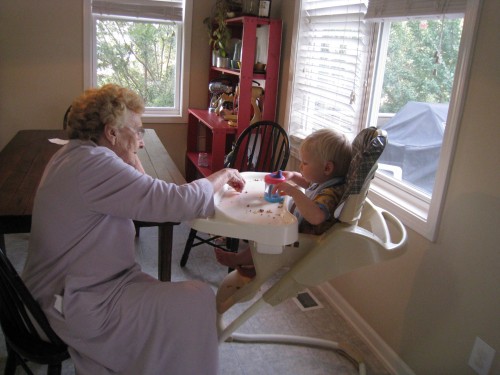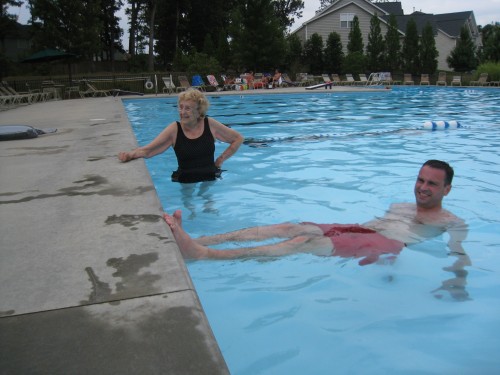 For her birthday on Sunday, my mom joined us for a big dinner in Granma's honor. My mom brought over balloons, which were a great hit with Henry. She wore herself out playing with Henry and the balloons.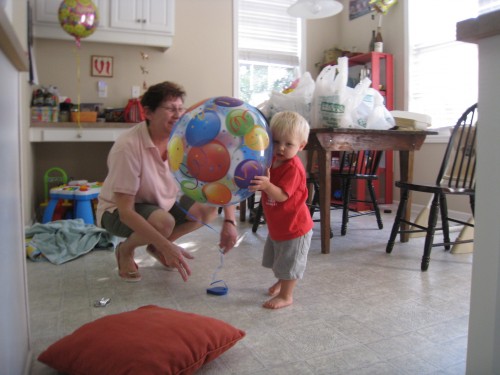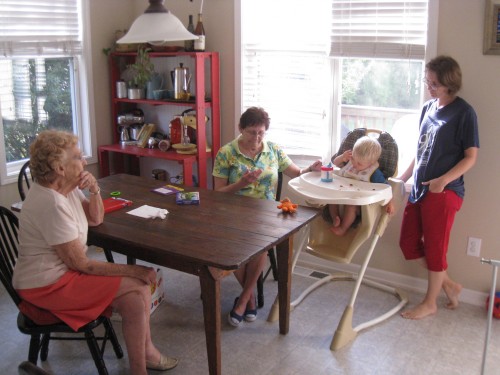 Dinner was sweet potatoes, grilled T-bones and wilted lettuce salad – YUM!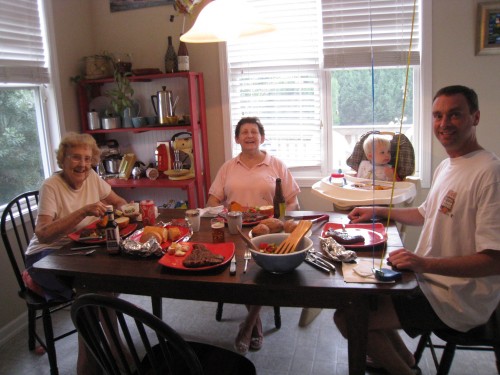 After dinner, Granma got to blow out the candles and enjoy the fabulous cake Dave made, an angel food cake spiked with pineapple and coconut-rum frosting.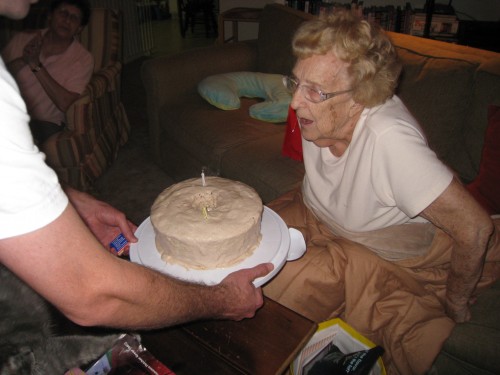 Then she opened presents, including the candy she got from Jonathan and Dawn (which was also yummy!).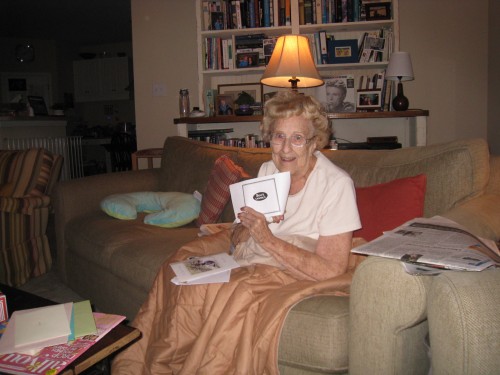 Here's Granma saying good-bye to Henry on his way to school on Monday.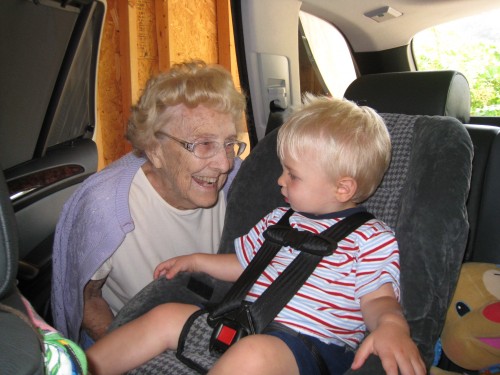 It was a great trip and it was so nice to have her here. I love her so much and I'm so happy to be able to spend time with her.