Two recent culinary successes!
I made traditional chicken fried steak using some of the cube steak we got from the butcher. I even made pan gravy, and it tasted exactly like my dad used to make. Rounded off with collard greens (canned) and mashed potatoes (made with canned potatoes) and we had a delicious, quick and easy meal!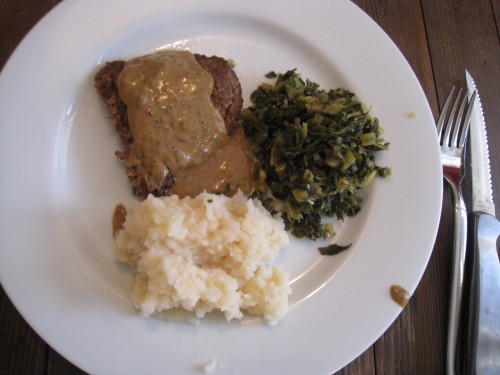 I made Martha Stewart's classic Macaroni and Cheese 101. OMG it was divine! So so good. Mine even looks better than the picture in the recipe! And the leftovers went quick.