Dave just celebrated another birthday. Happy Birthday Dave!!!
He and Henry got matching Superman pajamas.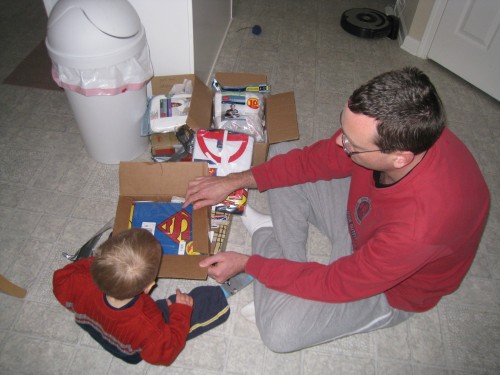 Henry and I got Dave a Carvel ice cream cake, but through a wonderful miscommunication, Dave ended up making himself an angel food cake, too. As a pregnant wife, I think that's awesome. 🙂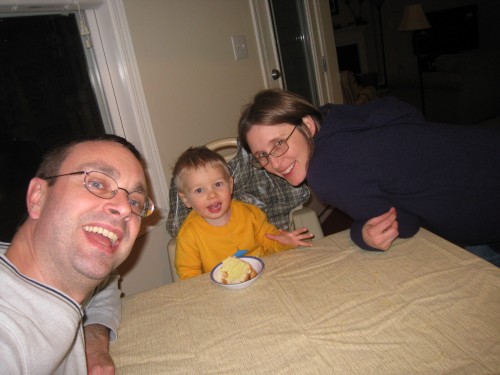 Happy birthday to my favorite person ever!