Meant to post this ages ago when Cristin gave me this fabulous old Doctor Who comic.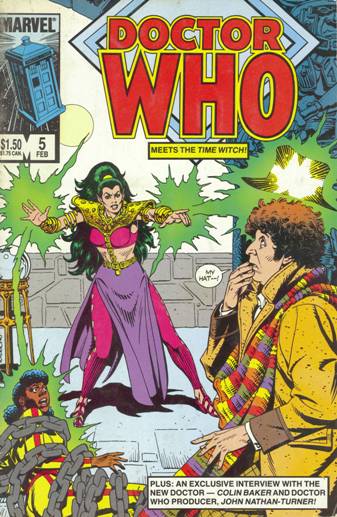 Isn't it awesome? It's awesome.
I love especially reading the letters to the editors in these old magazines. In this brief note, some crazy person explains just exactly how to knit the scarf that the fourth doctor wears.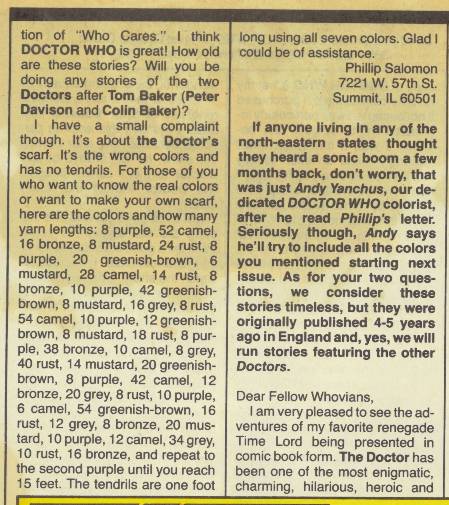 Suuuuuuuuuuuuuuuuper crazy person, but you gotta admire the dedication. This is pretty much equivalent to all those lovely people who made Jayne's hat, which also doesn't suck.